Judith Price
Manager, Inclusion Training
Judith has worked in the education field for over 20 years – the last 15 years in the disability sector.  During her time as Manager, Judith notes that she has been fortunate enough to be part of a team of professional staff who work tirelessly to support Inclusion Training's students in their learning life.
Judith's belief is to lead by example.  Attending professional development and keeping current by upgrading qualifications when required ensures staff are aware of the latest trends in the delivery of accredited training and compliance, two areas that experience frequent change. Judith has a Diploma of Teach, Bachelor of Education, Grad. Dip in Curriculum Development, Advanced Diploma of Management and a Cert IV Training and Assessment (LLN).
"In this field you cannot work in isolation.  The ability to share and support one another is paramount.  My experience in this field hopefully brings our team closer together to allow for more productive and fulfilling learning experiences for our learners."
Judith's other great passion is travel.  In recent years, Judith has entered the world of cruises and has travelled the world by sea on four cruise adventures.
Heidi Kasper
Trainer and Assessor
Heidi is a Trainer at the Discovery program once a week in Sunshine and is passionate about the community sector. She has taken on many diverse roles since her primary school teaching days, from working as an education advocate for children in care to working closely with schools and vulnerable communities in facilitating programs to support children and their families to break the cycle of intergenerational poverty through education.
Heidi is a keen educator and life long student who loves building connections with students and their families, volunteers and the greater community. When she is not busy going on big and little adventures with her rambunctious toddler she likes to play in the garden, fermenting excess produce and organising monthly food swaps and community dinners in her local community.
Lisa Buchner
Trainer and Assessor
Lisa works at Inclusion Training's Armadale office and coordinates the new Certificate II in Active Volunteering program after recently completing her Certificate IV in Training and Assessment. Since graduating with a Diploma of Teaching and subsequent Graduate Diploma in Special Education, Lisa has worked in the community sector, teaching children and adults with a disability, supporting and resourcing people experiencing homelessness, and working with newly arrived refugees. Passionate and committed, Lisa has devoted her life to empowering others to reach their potential, believing that everyone is capable of greatness.
"It is up to us to help reduce the obstacles and break the cycle."
Lisa is supported by her husband and two children who are similarly involved in community building and education.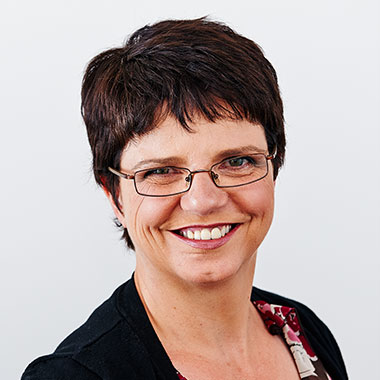 Liz Hunnekens
Trainer and Assessor
Liz is a Trainer and Assessor at Inclusion Training's Phoenix Park venue. Liz joined Inclusion Training as a Direct Support Professional in 2013. After observing the work of Inclusion Training offers, Liz completed the Certificate IV in Training and Assessment. She is also a fully qualified First Aid Officer. Prior to working with Inclusion Training, Liz spent 15 years in the financial sector working for National Mutual/AXA as an Accountant and with CPA Australia. Following this, Liz took time off work for a few years to raise her two children who both have autism. Liz then decided she wanted to give back to the disability sector. She has completed the Hannan program in communication and has experience creating schedules and timetables for students and her own children using Boardmaker.
"I wish I had thought about working in the disability sector years ago instead of all those years in the financial sector. I have such a passion about each of our students and want to support them to become the best they can be".
Liz's husband is also involved in the disability sector and has completed "Parent to Parent" training and is an active member of "DUCKS" (Dads Understanding Challenged Kids).
Daniel Leighton
CEO, Inclusion Melbourne
Daniel is the Chief Executive Officer at Inclusion Melbourne. Daniel joined the organisation following a range of roles across the sector including in policy, program development, research and program management. He has a deep commitment to evidence based practices, and supported the establishment of the Annual Roundtable on Intellectual Disability Policy at La Trobe University. Daniel's passion for person centred services and his progressive approach saw him appointed as an expert adviser on the design of the NDIS in the area of control and choice.
Daniel is the Chair of the Lord Mayor's Charitable Foundation, Australia's largest community foundation, and serves on the state committee for National Disability Services, where he chairs the Research Advisory Group. He is a member of the advisory board of the Centre for Applied Disability Research in Sydney, the building healthy communities advisory committee at Latrobe University and serves on the editorial board of the journal Research and Practice in Intellectual and Developmental Disabilities.
When he gets home from work, his dog usually greets him with a pair of clean socks taken from the laundry.
Nathan Despott
Manager, Inclusion Designlab
Nathan is the manager of Inclusion Designlab, Inclusion Melbourne's engine room for policy, projects, quality and communications. In the past four years, he has coordinated pioneering projects in community development, NDIS readiness, inclusive oral health, electoral equality, choice for people with intellectual disability and supported decision making. Nathan also supports the quality and communications functions of Inclusion Training.
Nathan is eager to use applied research and communication strategies to target the key areas of life and practice that will lead to inclusion and transformation in the lives of Australians with intellectual disability. He began his journey in the disability sector working with adults and children with intellectual disability in residential and respite settings.
A fierce LGBTIQ rights advocate, Nathan has graduate qualifications in communications, social science, theology, and linguistics. He's also slightly obsessed with science fiction and Eurovision.
Carol
Trainer and Assessor
Alannah
Administration & Compliance