Judith Price
Manager, Inclusion Training
Judith has worked in the education field for over 20 years – the last 15 years in the disability sector.  During her time as Manager, Judith notes that she has been fortunate enough to be part of a team of professional staff who work tirelessly to support Inclusion Training's students in their learning life.
Judith's belief is to lead by example.  Attending professional development and keeping current by upgrading qualifications when required ensures staff are aware of the latest trends in the delivery of accredited training and compliance, two areas that experience frequent change. Judith has a Diploma of Teach, Bachelor of Education, Grad. Dip in Curriculum Development, Advanced Diploma of Management and a Cert IV Training and Assessment (LLN).
"In this field you cannot work in isolation.  The ability to share and support one another is paramount.  My experience in this field hopefully brings our team closer together to allow for more productive and fulfilling learning experiences for our learners."
Judith's other great passion is travel.  In recent years, Judith has entered the world of cruises and has travelled the world by sea on four cruise adventures.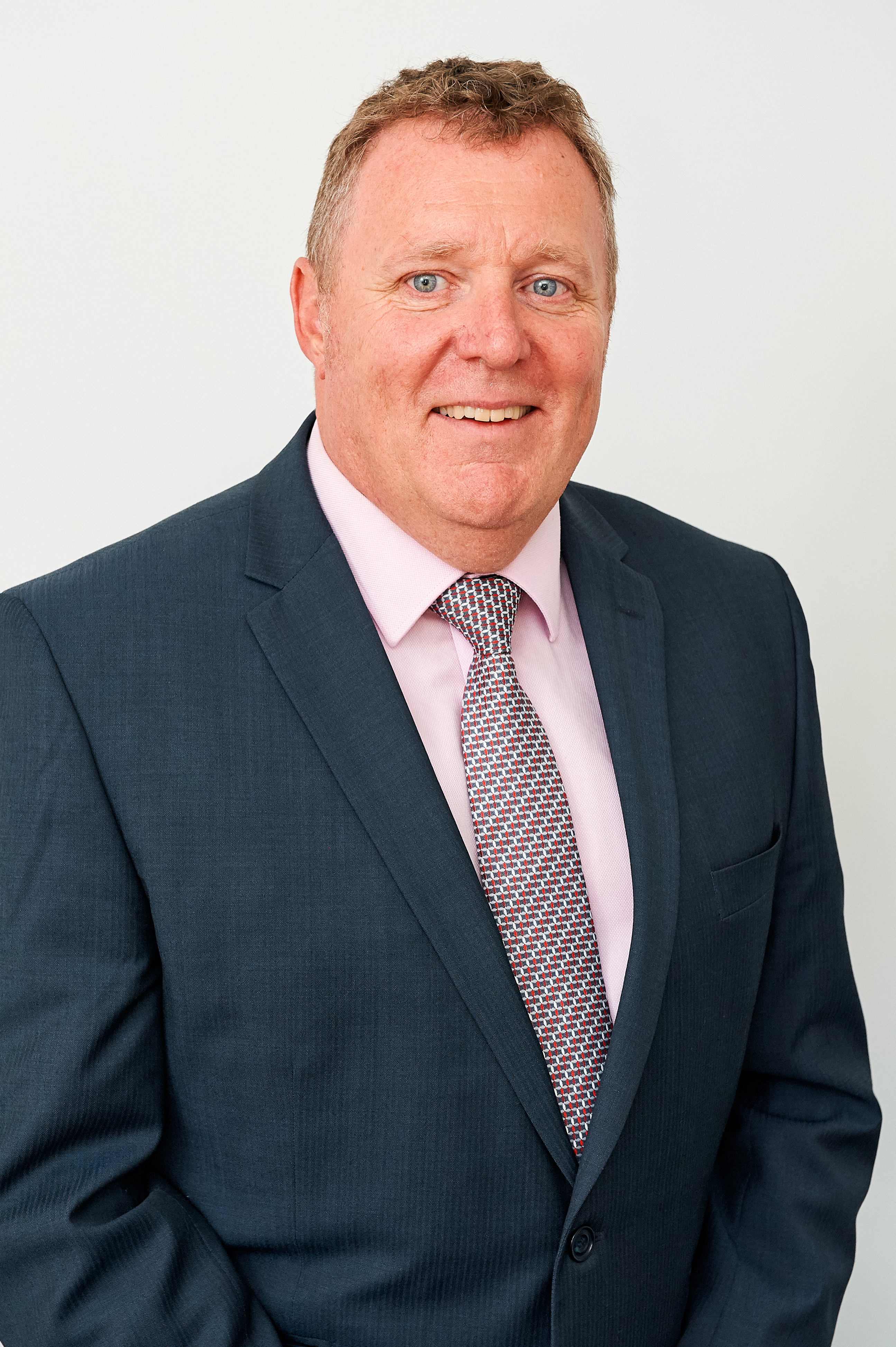 Andrew James
CEO, Inclusion Melbourne
Andrew has worked primarily in Banking and Finance over the last 32 years. During this time, he has held Senior Management and Executive roles across a number of functional areas including Corporate Finance, Commercial/Business Banking, Retail Mortgages, Mortgage Broking and Operations, where he has guided teams through difficult periods and growth phases. Andrew has more recently branched out into Executive roles within private industry and Not for Profits.
Andrew has enjoyed Directorship roles and was Vice Chairman for a Not for Profit in the Disability sector for 5 years. He has an affinity with altruistic roles and returning value to local communities. Andrew is passionate about Leadership and his philosophies have been published at Melbourne University. An inspirational Leader who guides his teams through the values of Integrity, Honesty and Trust, he has a desire to leave Legacies in all aspects of his life.
Andrew has also consulted privately for 20 years, assisting clients with Company restructures/workouts, Sales and Distribution strategies and Business strategy. He has become a trusted advisor to many corporate and businesses over this time and he is well networked within the Victorian business Community.
Andrew is Tertiary qualified, including an MBA from Melbourne University.
Married with 2 boys, Andrew is kept busy with family and sporting commitments most weekends. He enjoys classic cars and motor bikes, Tennis, Camping/Skiing, being with friends and working in the local Community where he is involved in all the local sporting clubs, including being President of the Park Orchards Tennis Club since 2005.
Alannah Smith
Administration & Compliance
Alannah joined the organisation in 2012, however moved to the role of Administration & Compliance Officer with Inclusion Training in 2017.
She works four days a week and brings to the role administration experience from multiple industries both in Australia and in the UK.
Alannah feels most suited to working in the NFP sector, where as part of a team, her day to day duties can help make a positive impact on the life of the people we support.
She is a mother of one (or two if you count the dog)
Anisha Baveja
Direct Support Professional
Anisha has been working with Inclusion Melbourne since 2015. Always a keen learner, she loves to meet people with diverse backgrounds. As a worker in the disability sector she has found her calling. She brings with her previous skills across HR, Operations, Events, Online and offline Content Creation & Management and community initiatives.
Anisha has two kids keeping her busy at home. She loves Indian music and dance and is actively learning Kathak(Indian Classical dance form.) She is involved in organising many events for kids and mums within her kids' school(Indians) group. She loves to host the kids from the neighbourhood for some home cooked Indian food.
Archana Kadam
Trainer & Assessor
Bianca Lang
Project Officer for E-Learning
Bianca has over 10 years experience working as a trainer and assessor in the VET industry within Australia.  She has also worked in the hospitality education sector for many years specialising in Game Lodge training throughout Southern Africa.  Bianca is passionate about project management and is a keen adopter of information technology within the education sector.
Carol Troia
Trainer and Assessor
Chris Milton
Trainer & Assessor
Chris has many years' experience in several industries including Information Technology, Education and Training, Employment Services, and Disability Support. He has taught in a variety of settings from Primary to Secondary and Tertiary, as a trainer in the Not For Profit Sector, and overseas in England and China while travelling extensively. He really enjoys connecting with people and using IT creatively to engage his students. He joined Inclusion Training in 2017 and works full-time training students at the Phoenix Park campus.
Chris practices yoga and meditation and is passionate about health, nature, music, singing and playing guitar.  Originally from Mildura, he now lives in Melbourne with his young family, partner and 3 sons.  Chris believes in helping everyone achieve their full potential and is active in facilitating men's circles to support people identifying as male through life's many challenges.
Harley Richards
Direct Support Professional
Heidi Kasper
Trainer and Assessor
Heidi is a Trainer at the Discovery program once a week in Sunshine and is passionate about the community sector. She has taken on many diverse roles since her primary school teaching days, from working as an education advocate for children in care to working closely with schools and vulnerable communities in facilitating programs to support children and their families to break the cycle of intergenerational poverty through education.
Heidi is a keen educator and life long student who loves building connections with students and their families, volunteers and the greater community. When she is not busy going on big and little adventures with her rambunctious toddler she likes to play in the garden, fermenting excess produce and organising monthly food swaps and community dinners in her local community.
Jeanette Haley
Trainer & Assessor
Jeanette have been in the disability field for over 30 years. She has experienced and has worked in a variety of disability areas as well as other work places.
Her passion is to work with and for people with disabilities. Becoming a Trainer has given her this opportunity and has allowed her to expand on her skills in many various areas.
She loves beading and making 3D beaded animals and objects and a part of a beading group.
Her family consists of both fur and non-fur children , 2 of each and a husband !
Joanne McConnell
Direct Support Professional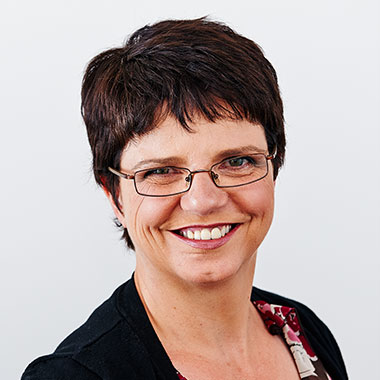 Liz Hunnekens
Trainer and Assessor
Liz is a Trainer and Assessor at Inclusion Training's Phoenix Park venue. Liz joined Inclusion Training as a Direct Support Professional in 2013. After observing the work of Inclusion Training offers, Liz completed the Certificate IV in Training and Assessment. She is also a fully qualified First Aid Officer. Prior to working with Inclusion Training, Liz spent 15 years in the financial sector working for National Mutual/AXA as an Accountant and with CPA Australia. Following this, Liz took time off work for a few years to raise her two children who both have autism. Liz then decided she wanted to give back to the disability sector. She has completed the Hannan program in communication and has experience creating schedules and timetables for students and her own children using Boardmaker.
"I wish I had thought about working in the disability sector years ago instead of all those years in the financial sector. I have such a passion about each of our students and want to support them to become the best they can be".
Liz's husband is also involved in the disability sector and has completed "Parent to Parent" training and is an active member of "DUCKS" (Dads Understanding Challenged Kids).
Naomi Kruizinga
Direct Support Professional
Sue Petterson
Direct Support Professional
Teng Lee
Direct Support Professional
Teng has transitioned from youth work sector into the disability sector recently and is loving it. He works as a Direct Support Professional in the classroom 3 days a week, supporting students in Literacy & Numeracy and Active Volunteering courses.  On the other days he works in personalised support.  What he loves about Inclusion Training, is the ability to provide effective pathways to people with disabilities and provide fundamental skills for long term use in their life.  Most of his previous work history has been working with marginalised community groups such as CALD communities in gender violence and inequality as well as family violence, working with LGBTI youth services.  This is through providing support services and education to CALD communities on LGBTI issues/coming out and understanding as well as recreation camps for disengaged youth who have behaviours of concerns. As well as that, he is a strong advocator for social justice and change and has a big passion for education and training as well as combating issues one little step at a time. Besides work, he love to go op-shopping, visit farmers markets out in the bush and is a huge lover of hand-made things made locally and fair-traded correctly.